Clara Lee's representative denied recent speculations that the actress and model's ranking on the MODE's "100 Most Beautiful Women In The World" was manipulated.
In the interview with Sports Daily on January 30th,  Clara Lee's representative responded to the speculations saying, "It is nonsense that we manipulated the ranks. It is not even worth responding to." The representative also mentioned the possible cause of the speculation after a previous interview of Clara revealed that she was including in the ranking because of her connection with the publication.
It was brought up that the actress and model once talked about the said connection during a recent interview. She was quoted saying, "I was very surprised and happy. How many people are there who can earn this title? It was amazing that I was in the list along with Jessica Alba, Scarlett Johansson, and Angelina Jolie. I once had the connection with MODE Magazine and did the pictorial shooting together. I think I was selected because I was lucky to have the connection with MODE Magazine and thankful for all these opportunities and the ties."
More speculations of the said ranking further resurfaced which quoted a previous report from the press saying, "It was last October 28th that Clara was selected as the second most beautiful woman in the world. However, Clara started to work on photo shooting with MODE Magazine 2 months prior to the rank announcement. She uploaded videos of herself shooting with MODE Magazine on her Youtube channel on August 31st." Another provider also expressed their suspicions saying that, "Clara flew all the way to Florida in United States for the photo shoot with a magazine which has never been read by Korean readers. And after 2 months from that, she was named as the second best among 100 most beautiful women in the world."
Meanwhile, since her initial legal battle with her agency Polaris Entertainment, Clara Lee have been a middle of more conundrums as she faces additional lawsuits from multiple companies, along with a disciplinary sanction from the Korean Talent Management Association.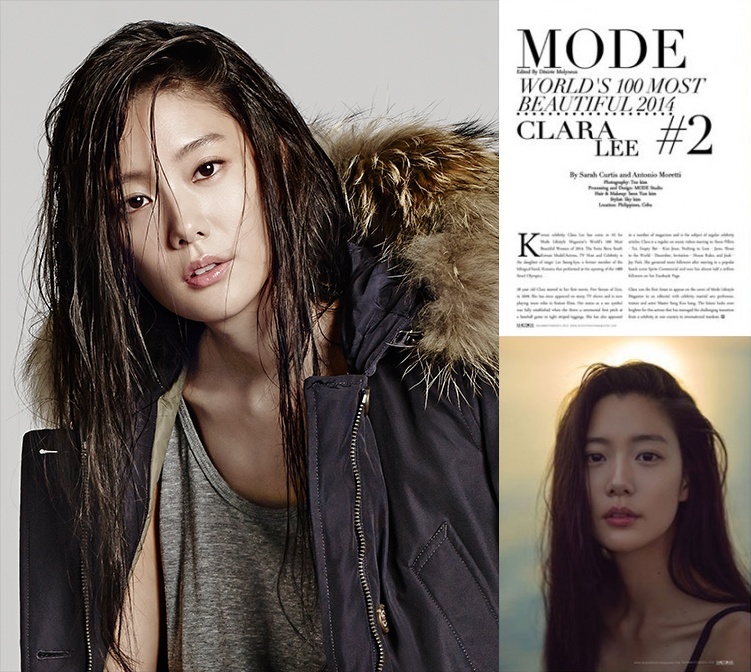 Source: Sports Daily
Share This Post