For the September 5, 2015 weekly charting on Billboard's World Albums Chart, both Girls' Generation and VIXX LR were seen ranking.
Girls' Generation released their 5th studio album Lion Heart, which include the pre-released title track and single PARTY as well as their current hit double title tracks, "Lion Heart" and "You Think," on August 19th. Their album made its way to #1 on the World Albums Chart.
Following closely is VIXX's first sub-unit LR, consisting of members Leo and Ravi who released their mini-album Beautiful Liar, who land in 2nd place!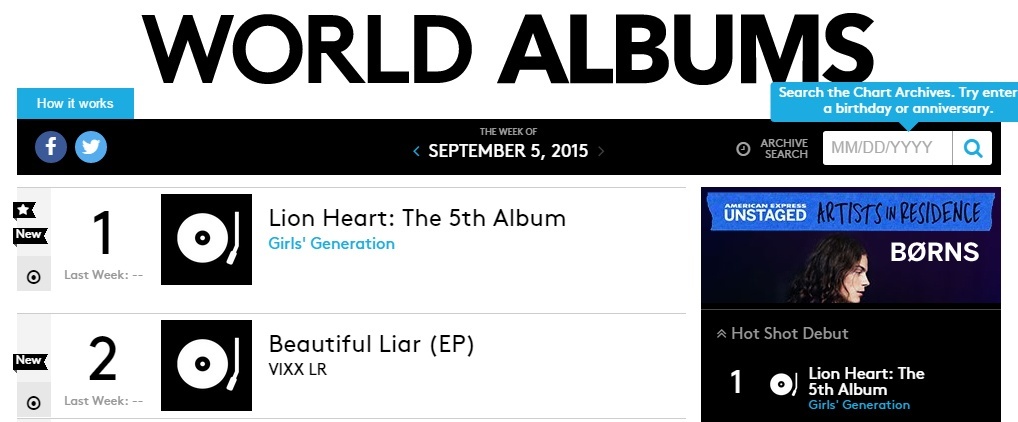 Share This Post