Fans Go Crazy Over The Bromance Between Yoo Seung Ho and L
Yoo Seung Ho and Infinite's L, two amazingly handsome men, have a budding bromance going on as they film their new drama!
The two actors will be in Monarch – Owner of the Mask, which will be premiered in May, following the conclusion of the drama Radiant Office. They are playing different characters with completely different circumstances, one being the crown prince (Yoo Seung Ho) and the other being a man of low social status (L). However, they both share the same name – Lee Sun.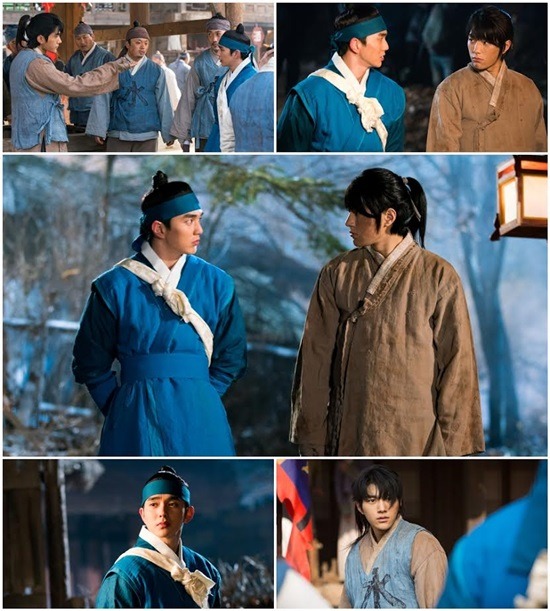 The atmosphere of the filming was bright, as Yoo Seung Ho and L enthusiastically greeted one another. They talked and analyzed the script together, which helped relieve of their nerves.
When the cameras rolled, however, the two were seen having a different glint in their eyes, fully focusing in being in one with their respective characters. As soon as they heard the word "cut" from the director, the actors smiled at each other and this easygoing chemistry helped finish each scene smoothly.
It would be interesting to watch how men of different social classes interact, and even more so to see Yoo Seung Ho's and L's growing friendship!
Source: Dispatch
Share This Post